Flexible machines for complete solutions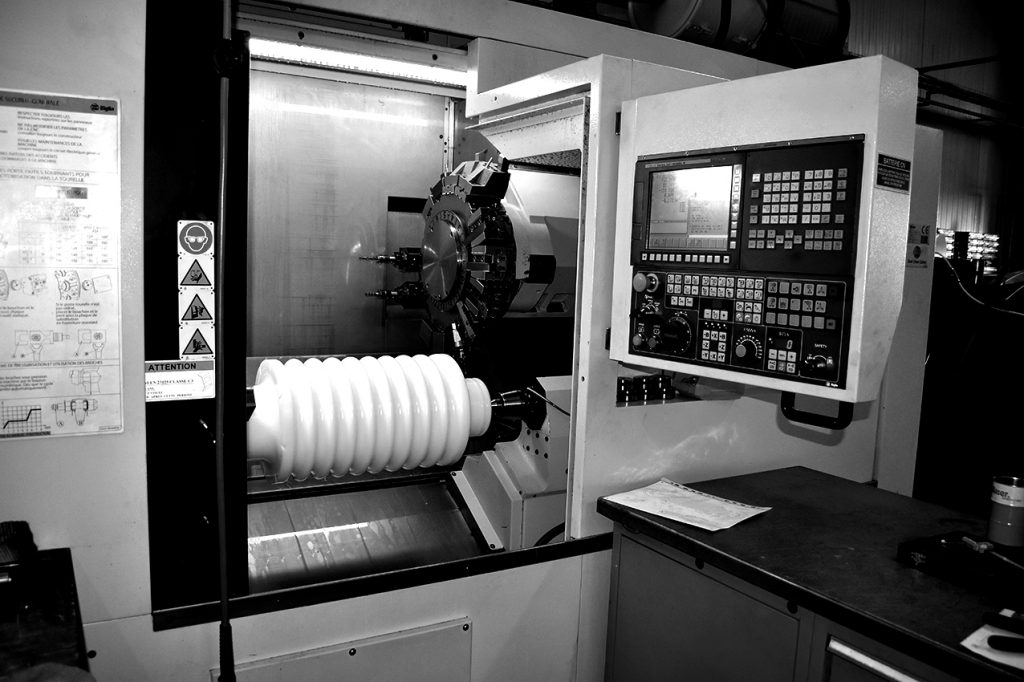 We have six numerically controlled lathes in order to answer all of SERN's customer needs.
In fact, our machines in our turning sector have specific characteristics that complement each other.
For instance, some machines are equipped with bar feeders and synchronous spindles which are the ideal tools for series production, while other lathes are designed for bigger parts (max diameter: 500mm and max travel: 1200mm).
This flexibility and our varied raw material stock allow us to be more reactive.
We are able to work with a lot of metallic alloys like aluminium, steel, stainless steel, brass, bronze, copper, titanium, as well as some plastics like PE HD, PA, POMC, PEEK, PP, PMMA, PC, …