WELDING / ASSEMBLING / FINISHING
Building our expertise on machined parts
We are equipped to perform welding operations to prepare sub-assemblies before machining.
Qualified according the norm ISO9606-1, we are able to weld steel and stainless steel by TIG and MIG.
We can also take in charge all finishing operations required for your machined parts: polishing, thread insert, surface treatment or heat treatment.
We are also equipped to finish your parts with the following:
Grinding machine with magnetic table
Mortising machine
Industrial press 40T
Pillar drills
Lathes
Milling machines
Pneumatic polishers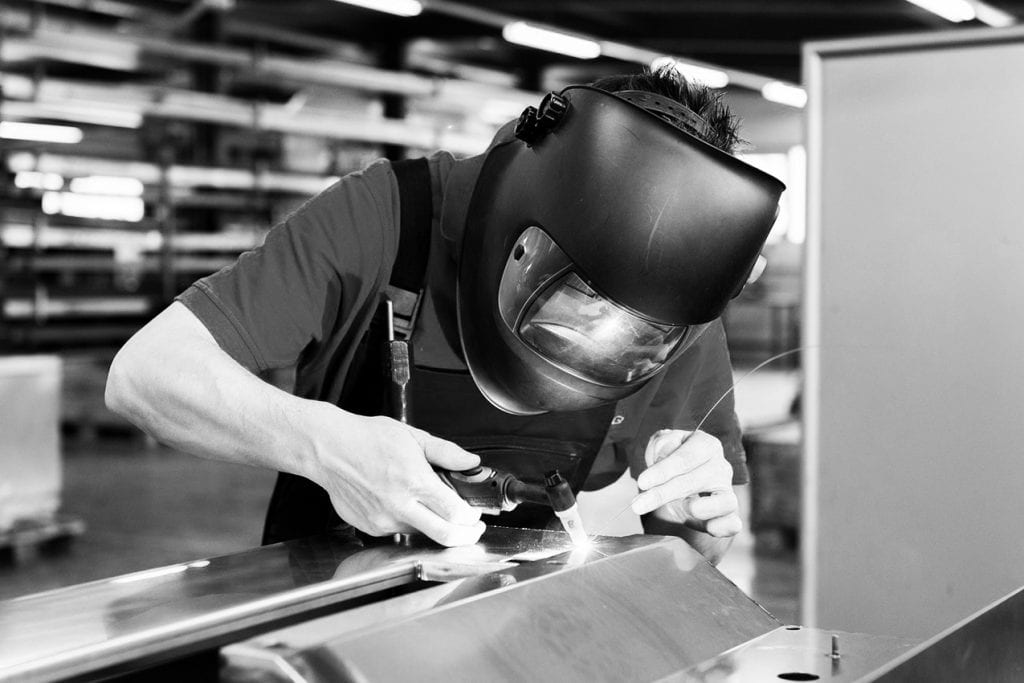 Afterwards, we can finish the assembly of the machined parts with standard mechanical parts (bearings, screws, nuts, …). These assemblies can also be machined.
Moreover, in our gray room, we can make some specific assemblies which require a cleaner environment than that of a machining workshop.
We consider all these extra  competences to be assets for our machining activities. Metal working allows us to obtain parts that are not feasible by machining or turning operations alone. Given that our specialty is precision machining, we can then finish the parts with the precision required of a machined work.